Actions can significantly improve your work flow and speed up design process. So today I'll talk about how to make you custom scripts works as an Action. This is just amazing and I'm sure you will love it.
The picture below shows a step by step instruction and you can download it here completely free and anonymous.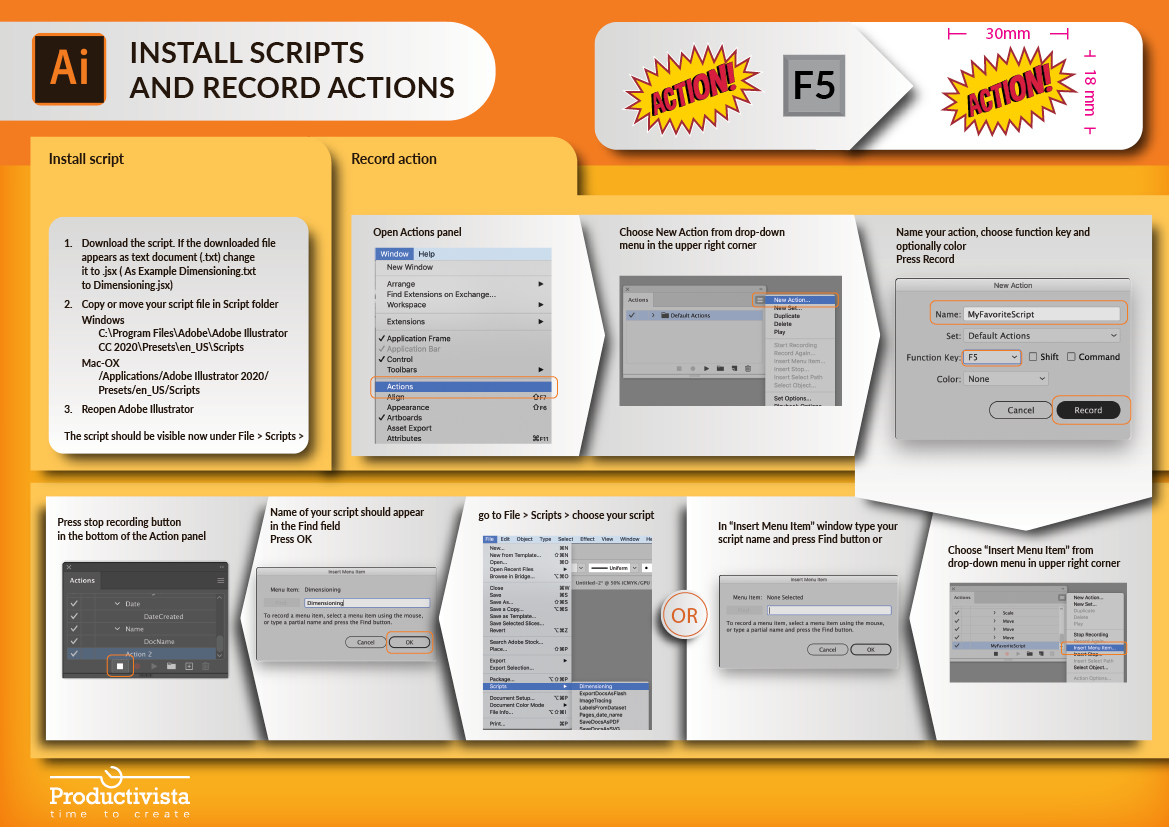 I have a couple of custom scripts I use every day. As an example I'll use the dimensioning script in this post. I found it many years ago here. It is not the only script for that task, if you search on the net you will find some other scripts that put dimensions on your artwork.
How to install a script
Download the script. If the downloaded file appears as text document (.txt) change it to .jsx ( As Example Dimensioning.txt to Dimensioning.jsx)
2. Copy or move your script file to the Script folder
Windows
C:\Program Files\Adobe\Adobe Illustrator CC 2020\Presets\en_US\Scripts
Mac-OX
/Applications/Adobe Illustrator 2020/ Presets/en_US/Scripts
3. Reopen Adobe Illustrator
4. The script should be visible now under File > Scripts >
Record an Action
Start by opening the Action Panel. Go to Window and choose Actions.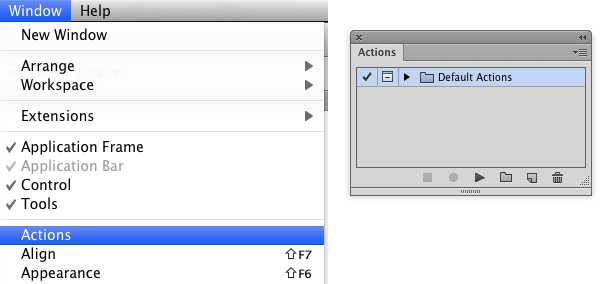 Create your own Action set by clicking in the upper right corner and choose New set from the drop down menu.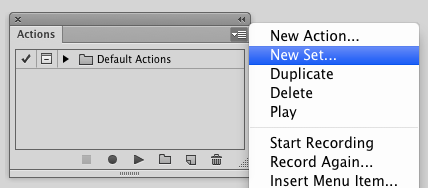 In the dialog box, you can type the name you want to use for your Action set. Here, I called mine for Productivista.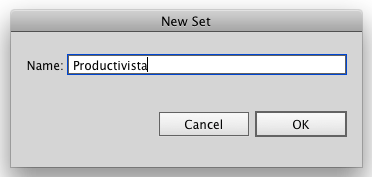 Now you can create a New Action by going to the upper right corner and choose New Action from the drop down menu.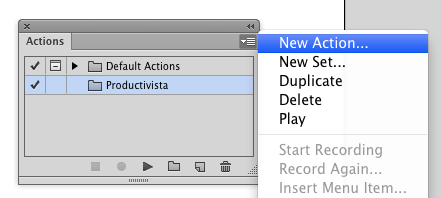 It will open the New Action dialog box. Give your action a name (I called mine for Dimensions) and choose a Function key (I took F7). Press Record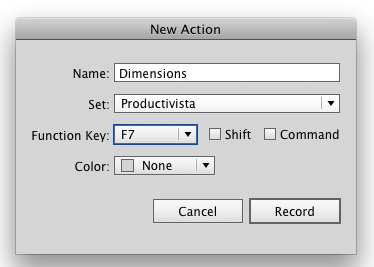 Then go again to Action Panel and choose Insert Menu Item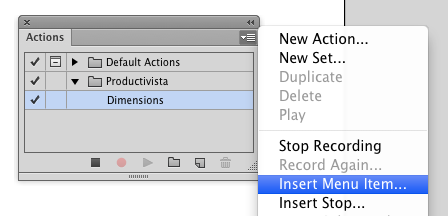 The Insert Menu Item Dialog Box will appear. Start to type the name of your Custom Script in the text field and then press Find. If you saved your action in the right place on your computers hard-drive it's name will be found by the program.

Press OK and then remember to stop recording the action by pressing the Stop Playing/Recording button.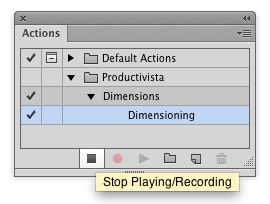 Now you can activate your custom script by pressing the shortcut key. In my case it is F7.

It is really amazing! And after the update, your actions are still there even after you restart your Adobe Illustrator.
The same way you can put your other Custom Scripts to work and it will save you a LOT of time and enable you to work much more productively with your artwork and designs.
I hope you find it useful and will become as fond of this feature as I am.