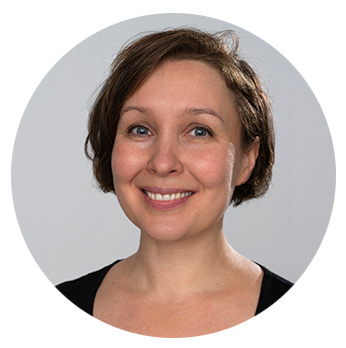 Hello, I'm Katja Bjerrum, a product and graphic designer with over ten years of experience. As an automation enthusiast, I love to code scripts for Adobe Illustrator and find automation solutions that help designers and design teams to streamline their workflow.
I know firsthand how time-consuming and tedious design processes can hinder creativity. As a result, I'm passionate about using automation to free up time for more innovative work. My strong interest in workflow efficiency led me to explore the world of scripting and coding and, eventually, to found Productivista. My mission is to help designers work smarter, not harder.
Based in Gothenburg, Sweden, I'm dedicated to improving the design process for creatives everywhere. Seeing my colleagues work more efficiently and have more time for the creative pursuits they love brings me great joy. Whether you're a solo freelancer or part of a large corporation, I'm here to help you optimize your design process and take your creativity to the next level.