Hello and welcome here on Productivista. Today I want to introduce you to the Appearance panel. It's really a lot of fun to work with it and you can be amazed by all the cool things you can do by with it.
A good way to understand the Appearance panel, is to see it as a window to your object.
It can happen, that you open some artwork with an object and you can not immediately figure out how it have been build. Maybe there are some elements, but you can not choose them separately. Looking at the layers palette, it seems like it is only one object with some effects.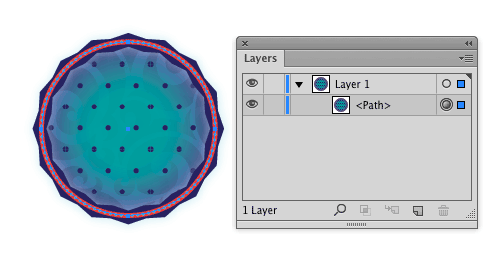 If this is the case, then it is time to open the Appearance panel (Window – Appearance) and have a look inside the object.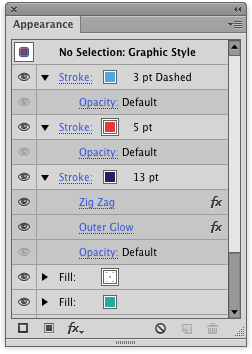 Wow! As you can see, theres a lot of things happening there. Maybe I overdid it a little bit, but I was playing with the possibilities.
Let us start with a simple object and have a little overview of the Appearance panel.
For a simple default object with black stroke and white fill the Appearance panel will look like in the image below.
Try and go to the stroke settings and change weight and color for your stroke.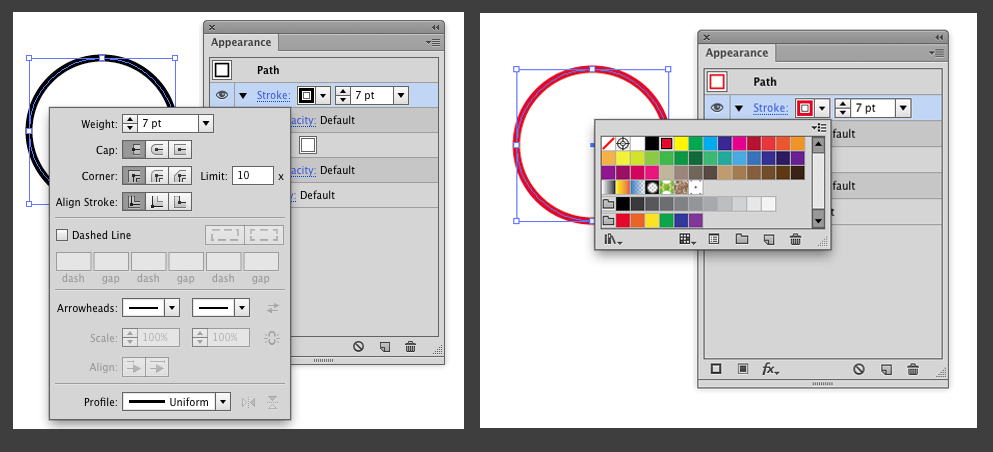 And try also to change the color of your fill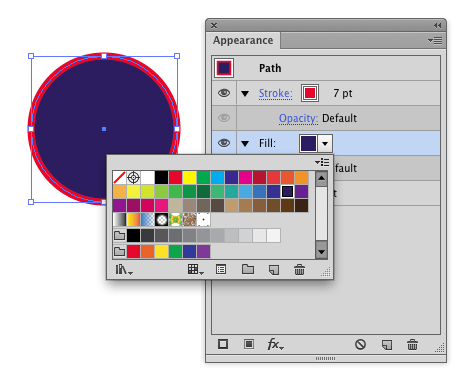 Additionally, you can also change opacity only for the stroke or only for the fill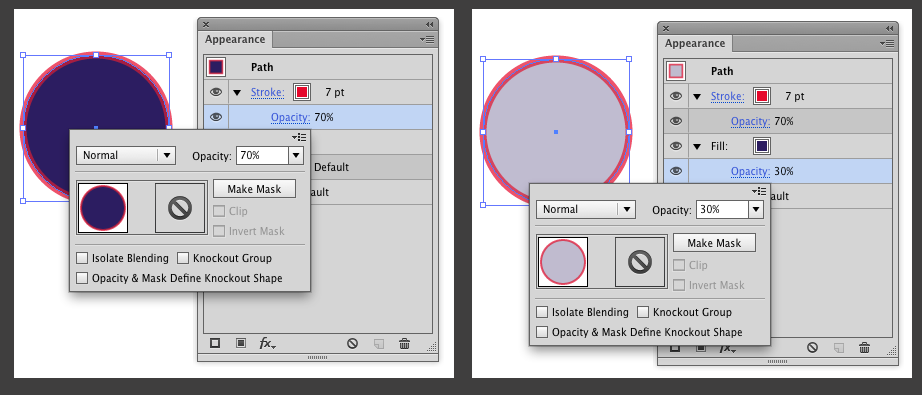 or for whole the object.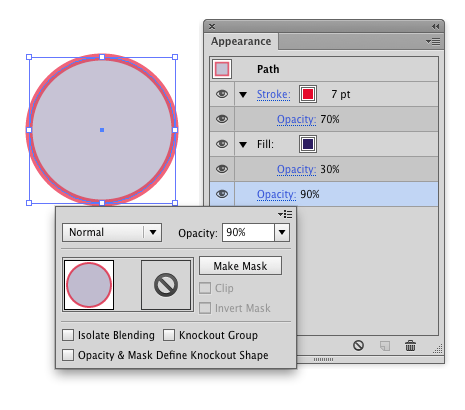 In the upper right corner, there's a drop down menu. There are some functions to choose from. As examples, you can add new stroke and fill or duplicate the item.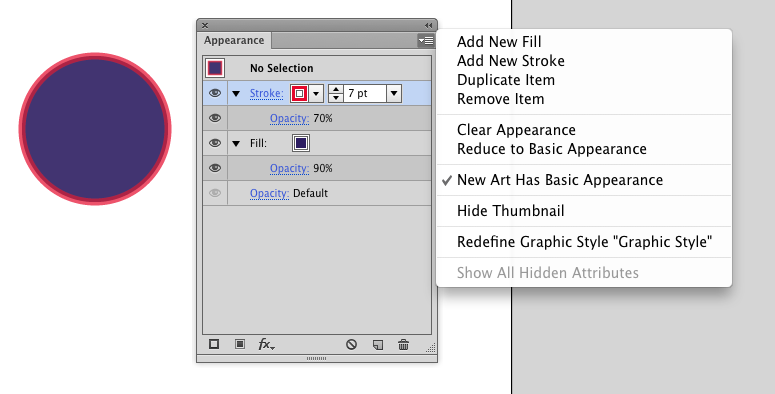 Some of these functions can be applied by clicking on the icons on the bottom panel of the palette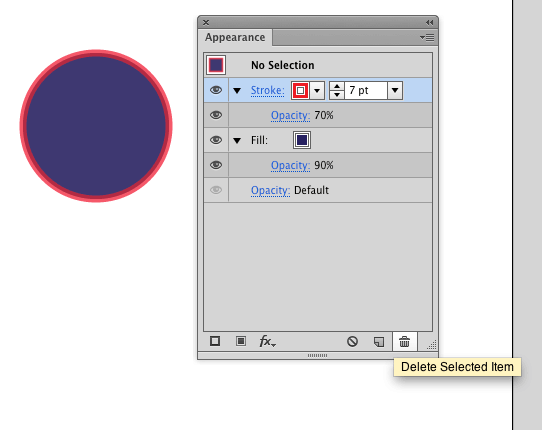 Let's look at a more complex example. In the example below I added a new stroke and changed a fill to a dots patten. Then I added an Inner Glow effect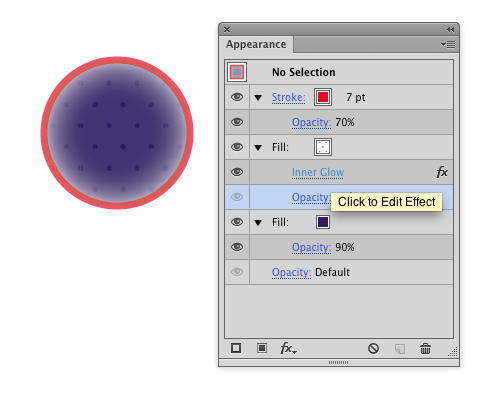 You can edit the effect by clicking on it or make it invisible by clicking on the eye at the left.
You can also add more fills and assign other effects, transparency or blend modes to them.
You can also add more strokes. In the image below I added a new stroke and applied a new weight, new color and a Zigzag effect to it.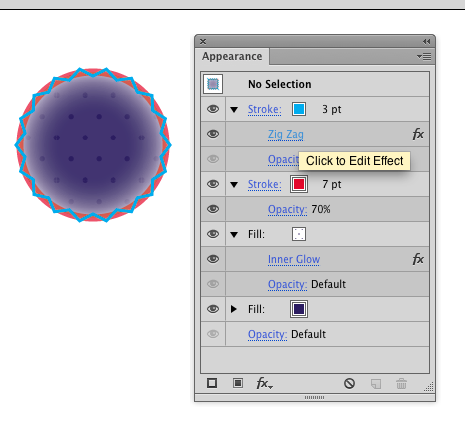 Well, now it is your time to play. I think it is really cool and hope you are agree.
And now some cool extras 🙂
You can change the form of your object while keeping all the applied fills and strokes.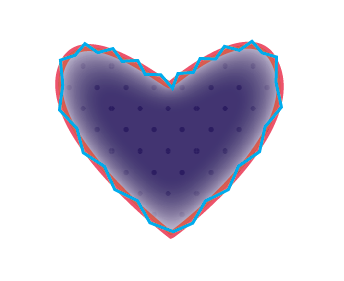 You can track your object in Graphic Styles palette and easily apply the look to other objects.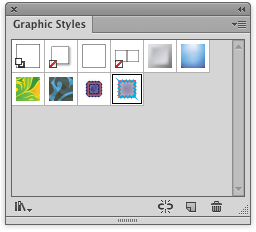 Additionally, it's possible to split your object into separated parts by choosing Expand Appearance in the Object menu.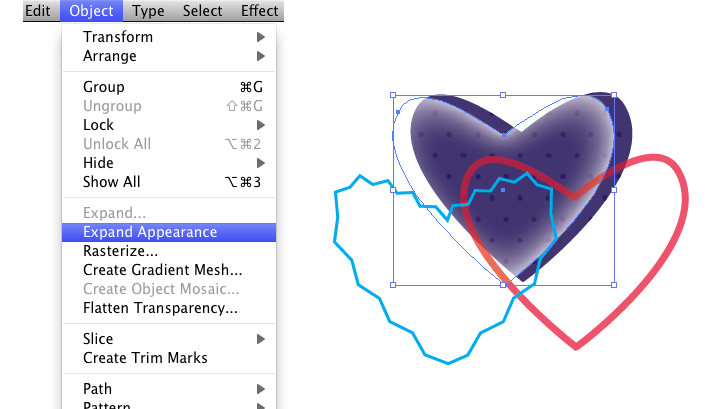 Just have fun 🙂 and it is useful to. Let me know if you discover some effects or combinations you find particularly cool or useful in the comments below.