In this blog-post, I'll show the easy way to add effects to editable text. By using the Appearance panel you can keep your text editable while still adding effects. It will give you a lot of flexibility to work with it.
Many times I've been asked to show some Adobe trick again and again and again. And to be honest, I also use to forget things. Especially if I haven't used them for a while.
Designers, as well as a lot of people, prefer visual information. So I decided to make a one page visual PDF for some of my blog posts. You can just download it here, completely for free and anonymous. I hope it'll be helpful.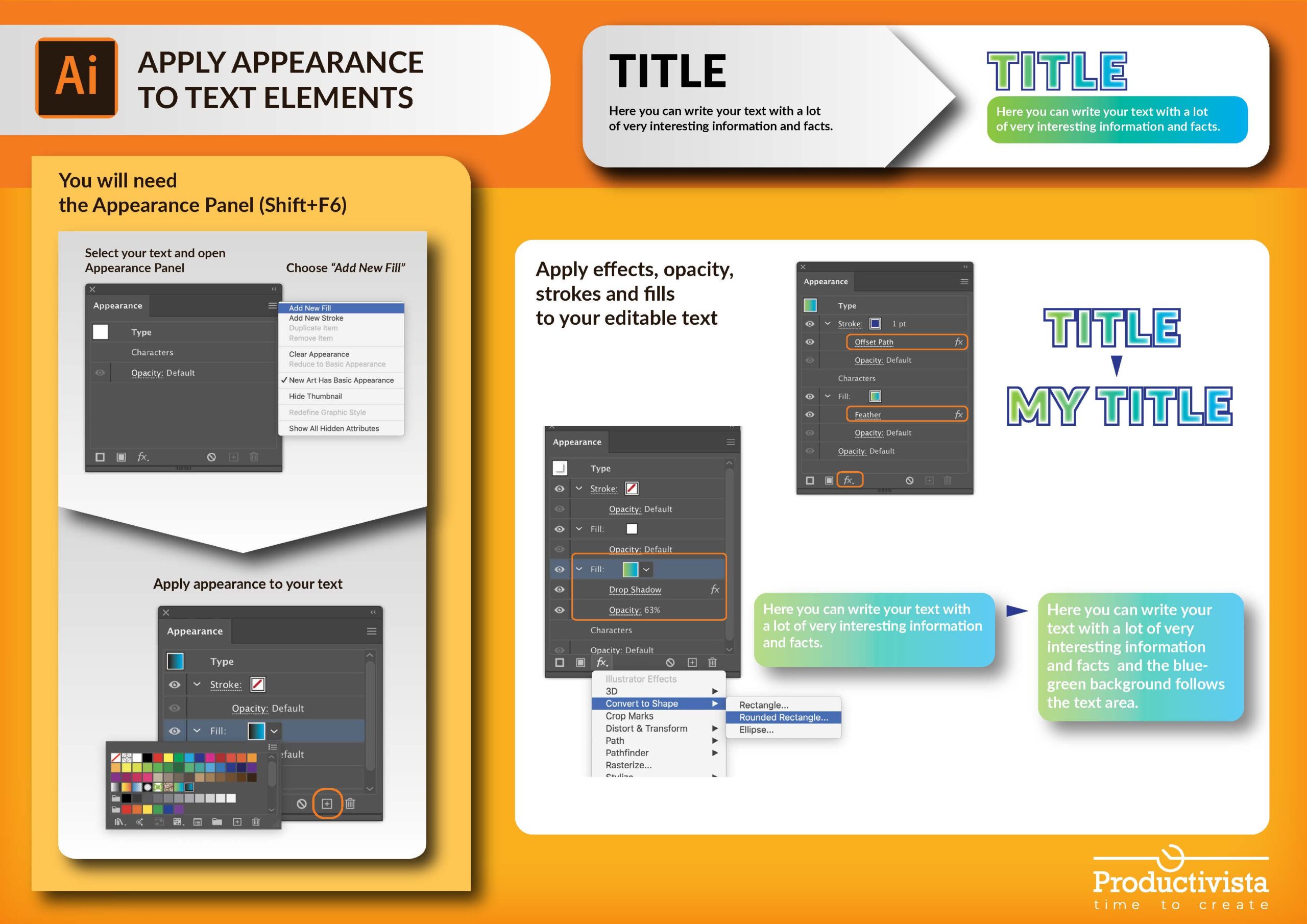 For this specific example, I want to show how to apply appearance to a text element, while still keeping the edit capabilities. As an example, you can't just apply a gradient to the text. It will still appear black. Many people just outline the text and apply gradient afterwards.

However, if the text suddenly needs some correction, you are in trouble and will need to redo everything.
As an alternative, I'll show you how to apply a gradient or other cool effects to the text and still keep it editable. It is really very simple and you can do it in seconds if you know how.
Step 1: Select your text and open the Appearance Panel (Shift+F6)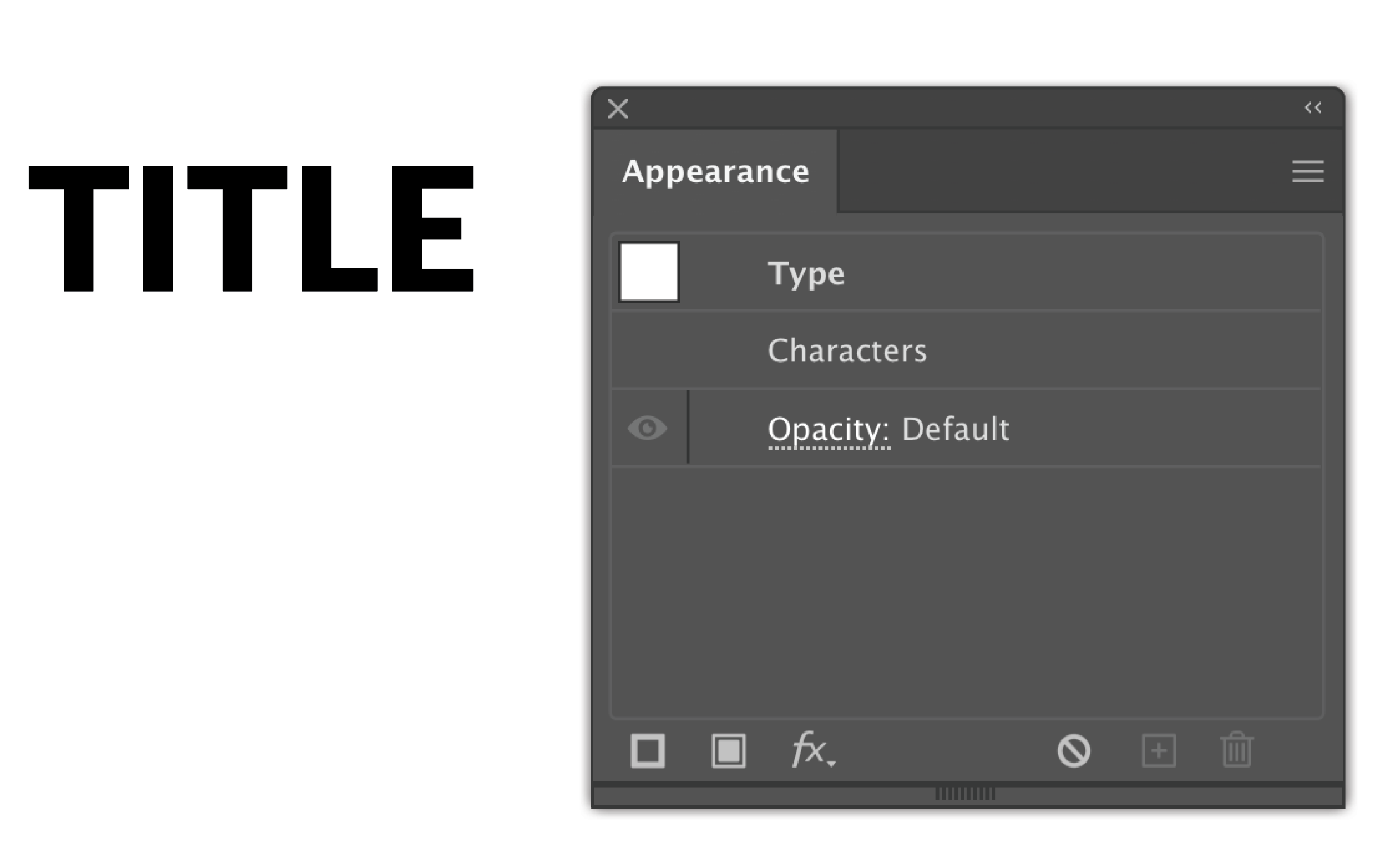 Step 2: Go to the upper right corner and choose "Add New Fill" from the drop-down menu.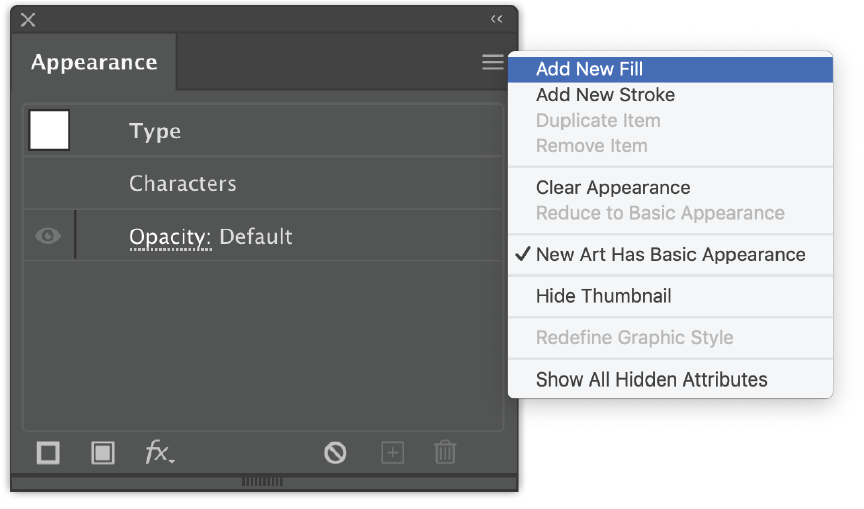 The little " +" button is active and you can add Fill or Stroke inside the Appearance Panel. Now you are able to apply a gradient to your text as well as add extra fills and strokes and play with some cool effects. And the best thing is: Your text is still editable 😉
Below you can see a couple of examples for your inspiration.
In the first example, you can see that I added a blue stroke with the Offset Path effect. As the Fill, I choose a green-blue gradient with the Feather effect.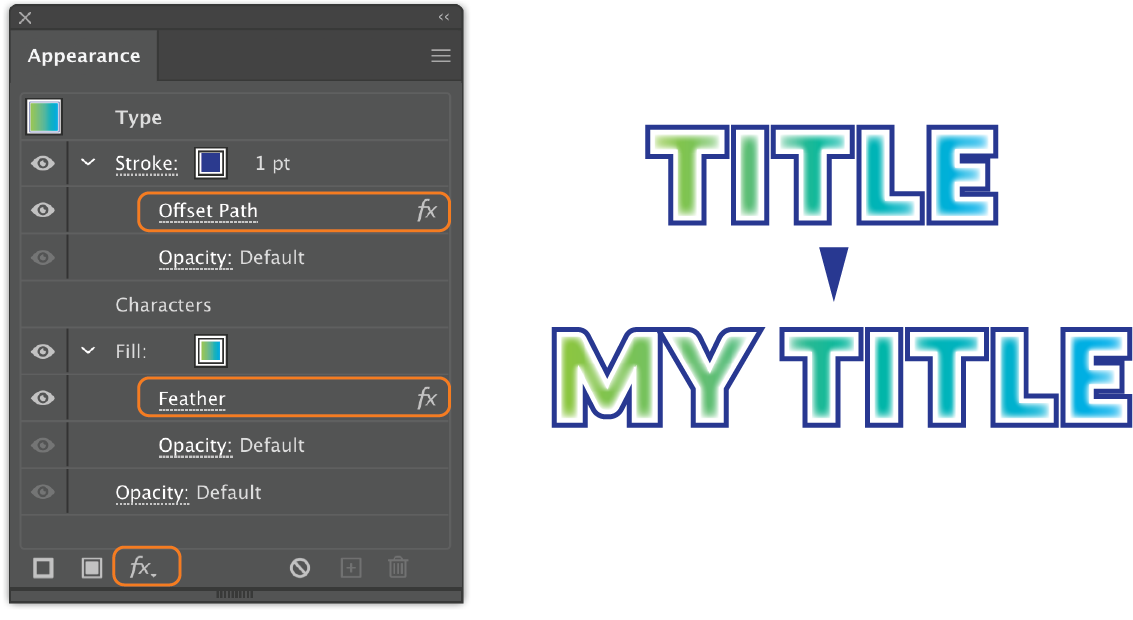 In the second example, there is no stroke, but there are two Fills. The first one is white and the second is a green-blue gradient. Opacity is lowed to 63% and there is a Drop Shadow effect. The next, what I'm doing is adding the Convert to Shape effect. It'll make this fill a rectangle that will follow if the text frame will change.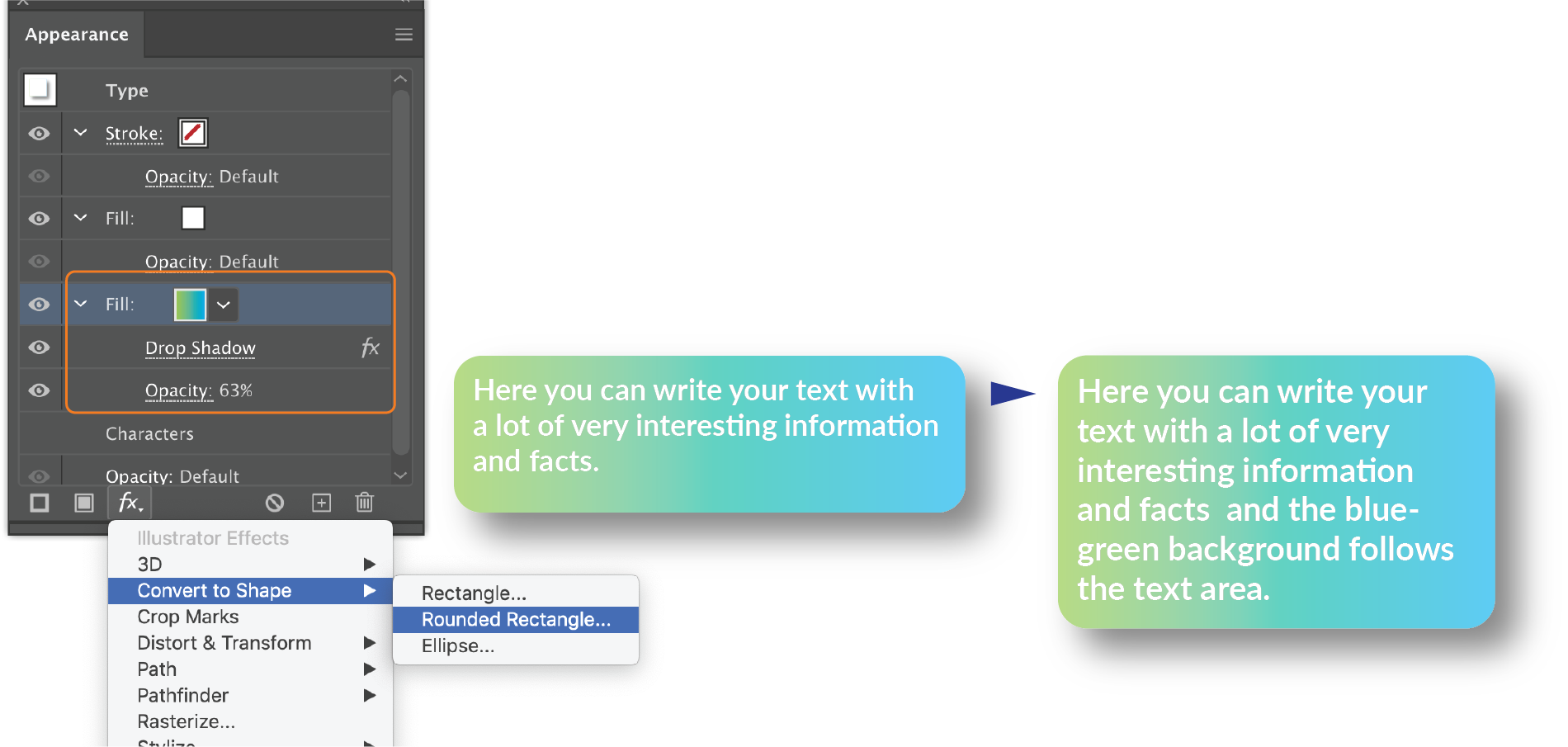 You can also have a look at my blog post about the Appearance Panel to get other ideas for what effects you can add using the Appearance Panel.
When you're satisfied with the appearance of your text and if you want to use it later, it is possible to save it as a graphic style.