In this blog post, I describe how to make quick access to your scripts by using function keys, and action buttons. As an example, I use my scripts that add pages, date and file names to your document. You can download these scripts here and read instructions on how you can adjust them to your needs in these blog posts (Part1, Part2, Part3).
Function Keys Combinations and Buttons
Because I have four scripts, I need to record four actions. In my recording, I'll use the F12 Function key with modifiers (Shift and Control/Command) and the same colour (Yellow) to mark, that these four actions belong to the same theme. It is of course entirely possible to choose another key and colour if you want to.
Begin to record your action. When the New Action dialogue appears, type a name for your action. Additionally, choose Function key and Color. See Figure 1. I call my first action PageNumbers, as it is this script I'm going to record as an action. I choose F12 as the Function Key and Yellow as the colour.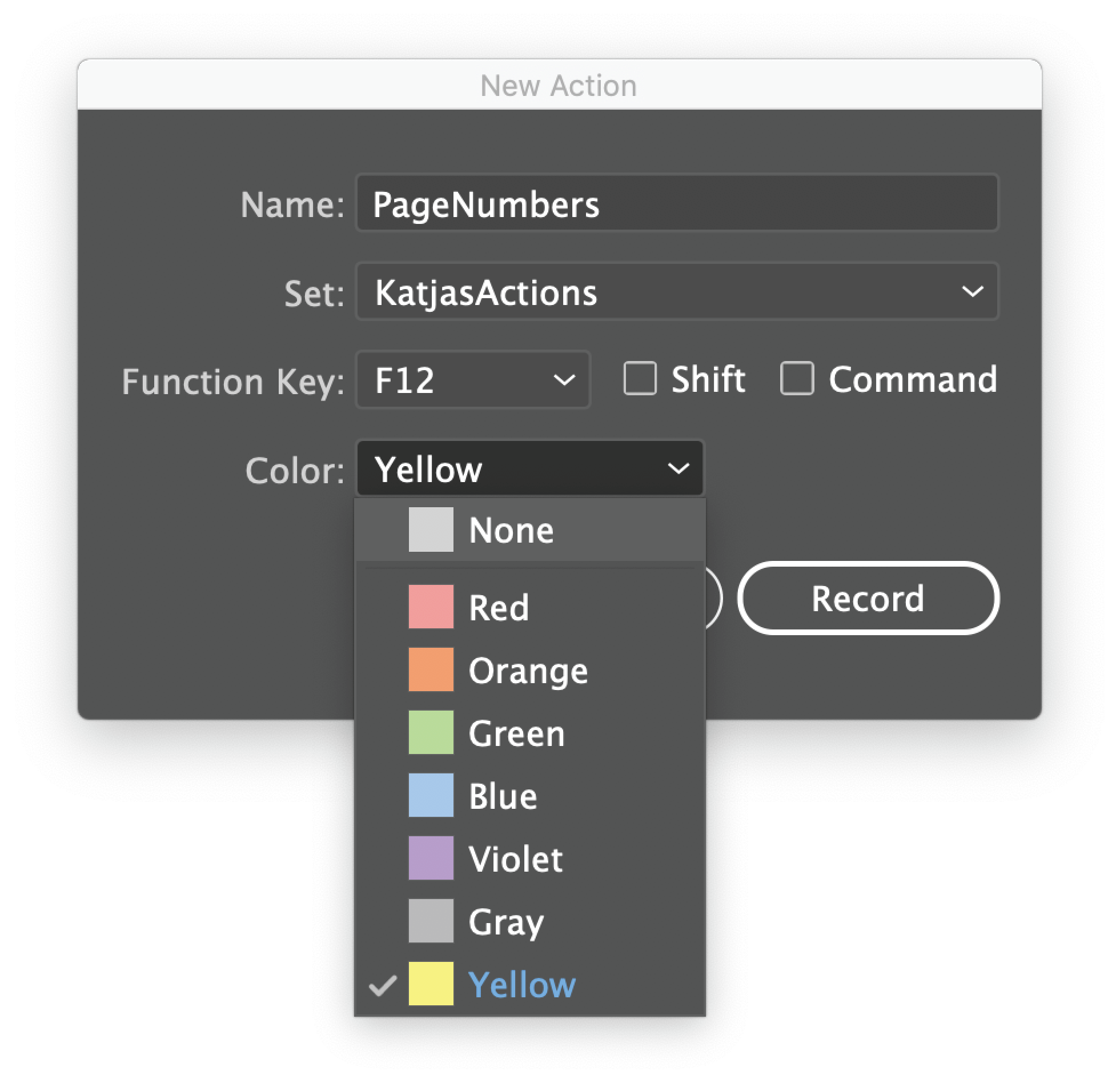 Afterwards, I record the FileName action. This time I choose Function Key F12, but with Shift. The colour is set to Yellow again. See Figure 2.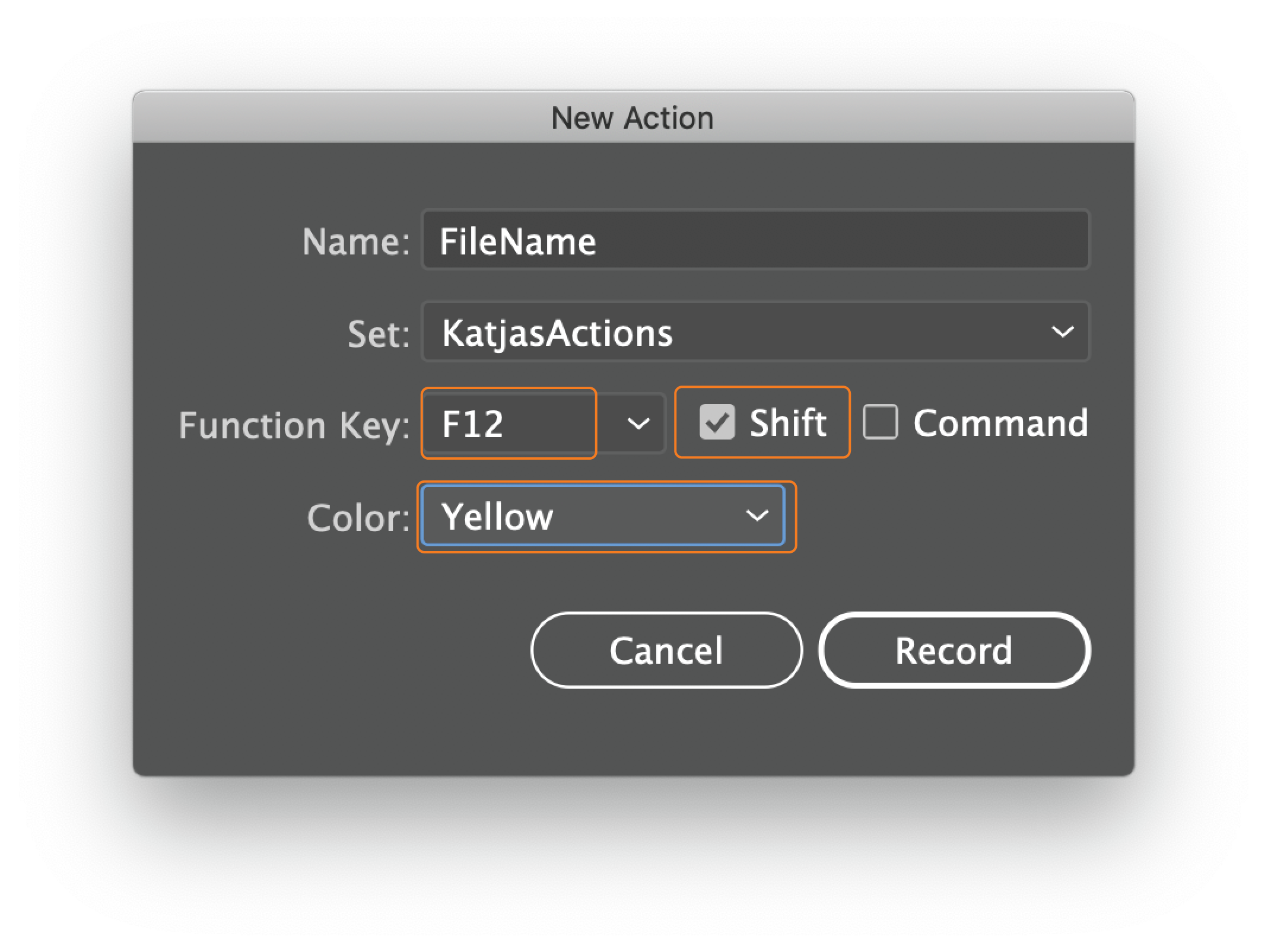 For the action that will run Date script, I choose F12 plus Command/Control and the same Yellow colour. (Figure 3).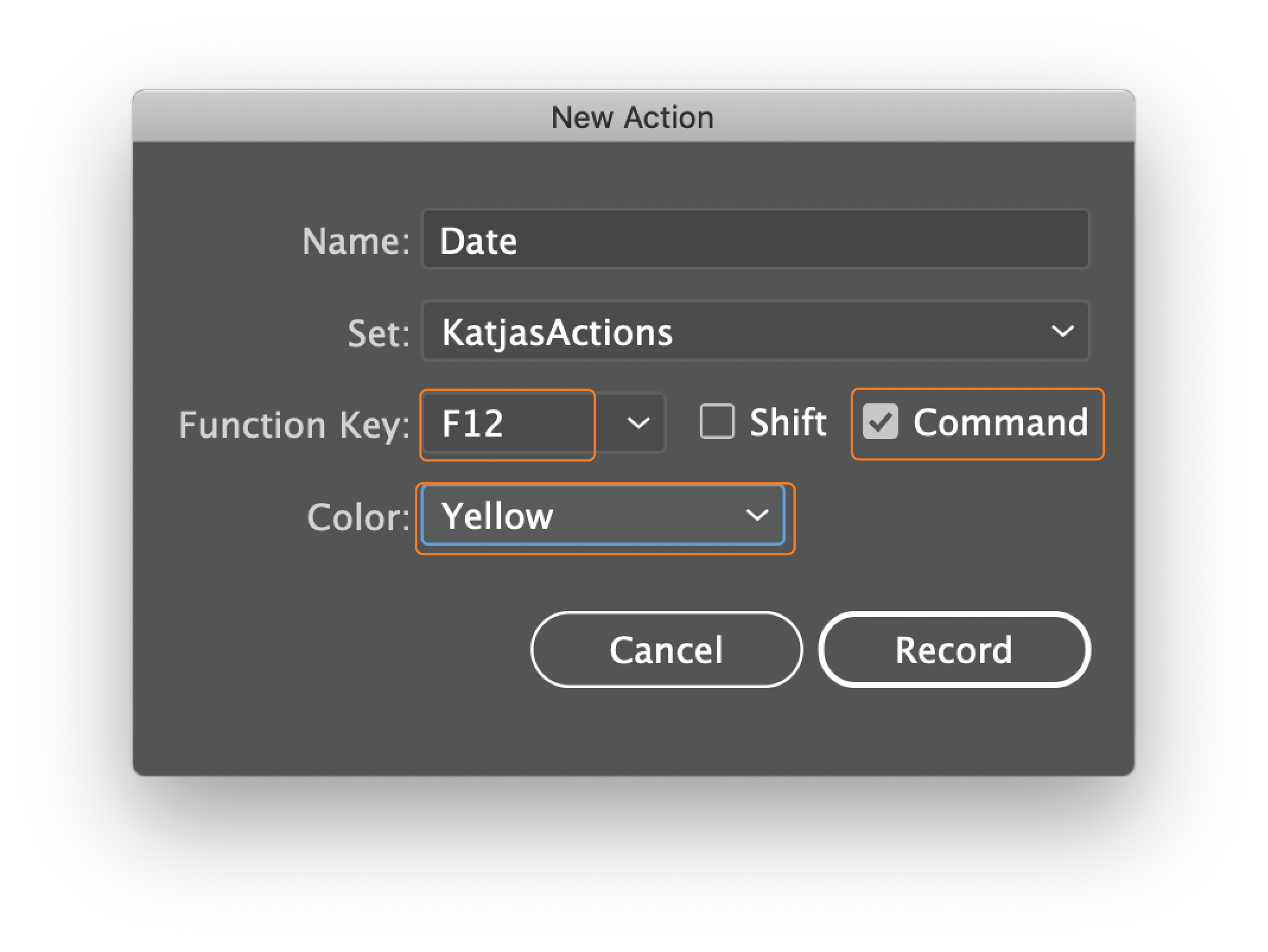 The last action I record is the action that will run the complete PageNameDate script. Therefore I've chosen F12 with both Shift and Command/Control moderators. I still choose Yellow as the colour.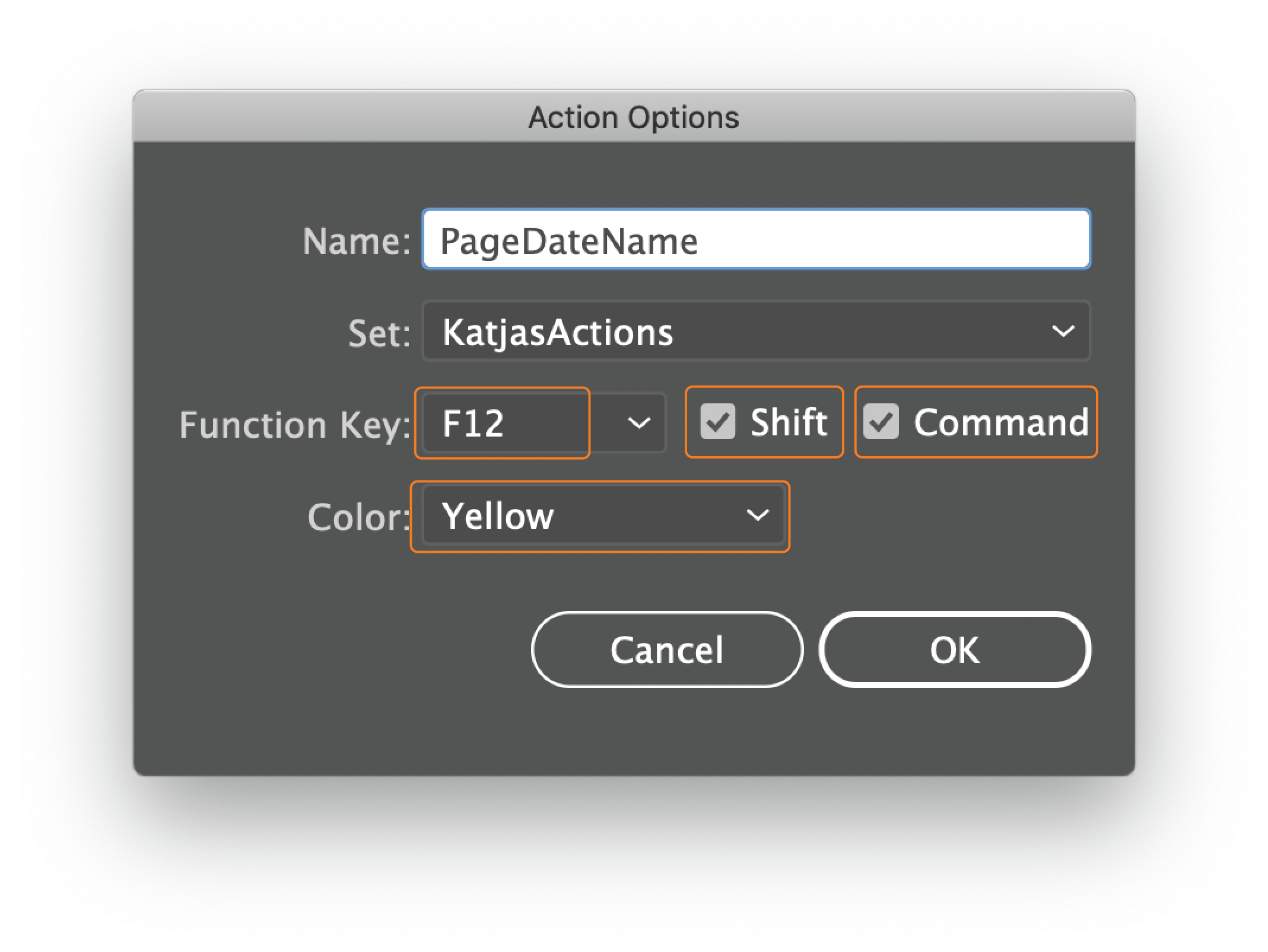 Switch to Button Mode
After all actions are recorded, you can switch to the button mode.
Open the Actions Panel and choose the Button Mode from the drop-down menu in the upper right corner. (Figure 5)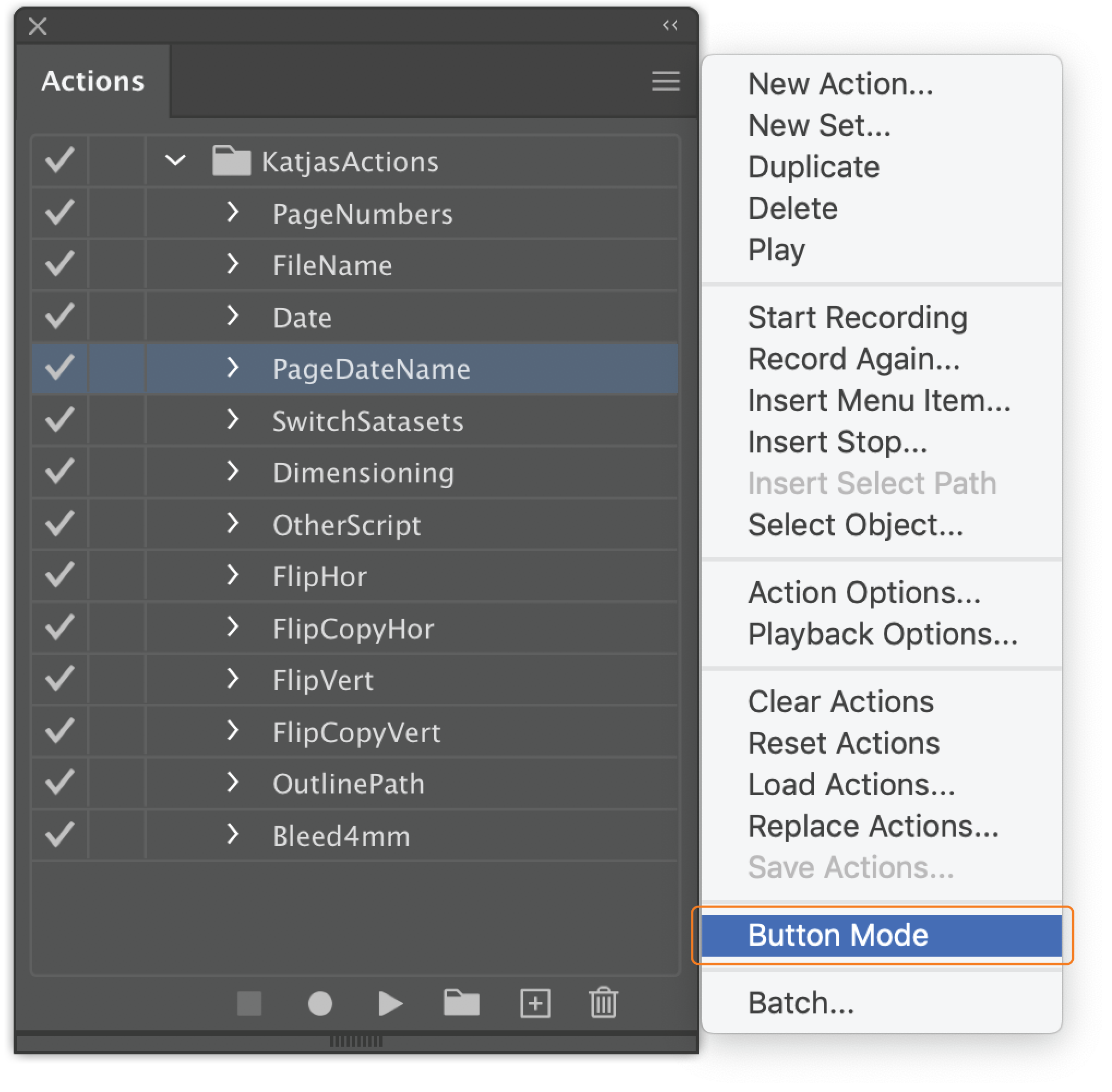 The view will change to the Button Mode as shown in Figure 6. The Button Mode gives a better overview and makes it easier to find the right action or group of actions. Function keys are displayed on the right side of the buttons and it makes it easier to memorize them. You can also run the script by pressing the respective button. In my case, all four of my actions are associated with the F12 function key and it's easier to remember.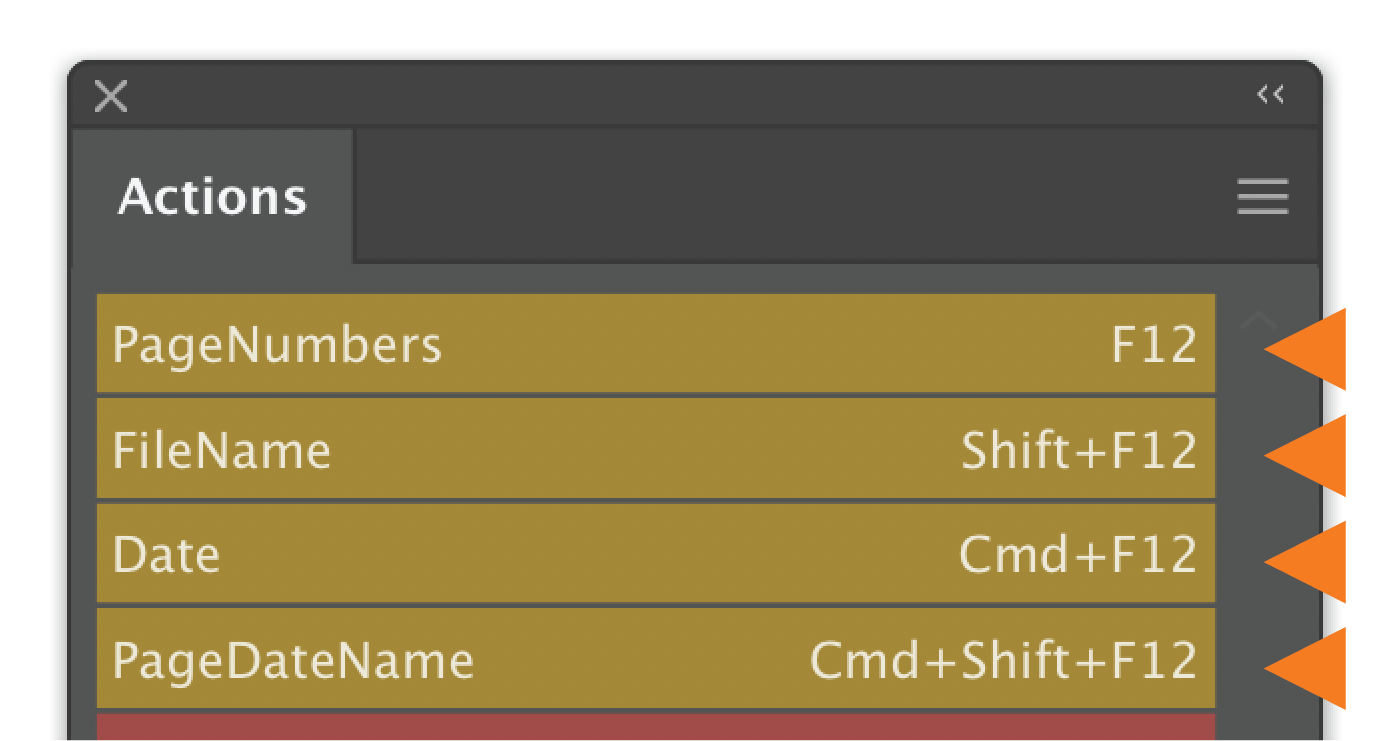 I found this method very effective and I hope that this Quick Access to Your Scripts by using Function Keys and Action Buttons will help you in your daily designing work.