Previously I wrote about how to change the Default Graphic Style to your preferred version. In this post, I'll tell you how to change the Default Font, (which in Adobe Illustrator always is Myriad Pro) to another font.
It is very easy to change the Default font from Myriad Pro to something else. You can easily do these changes for single documents. You also have the possibility to make them more or less permanent and global. As an example, you can save a document as a template. If you are not sure how to do it, you can read my post about it.
Another option is to overwrite the New Document Profile. It's a bit more complicated and my next post will be about it.
Nevertheless, designers, as well as a lot of people, prefer visual information. So I decided to make a one page visual PDF to accompany some of my blog posts. You can just download it here, completely for free and anonymous. I hope it'll be helpful.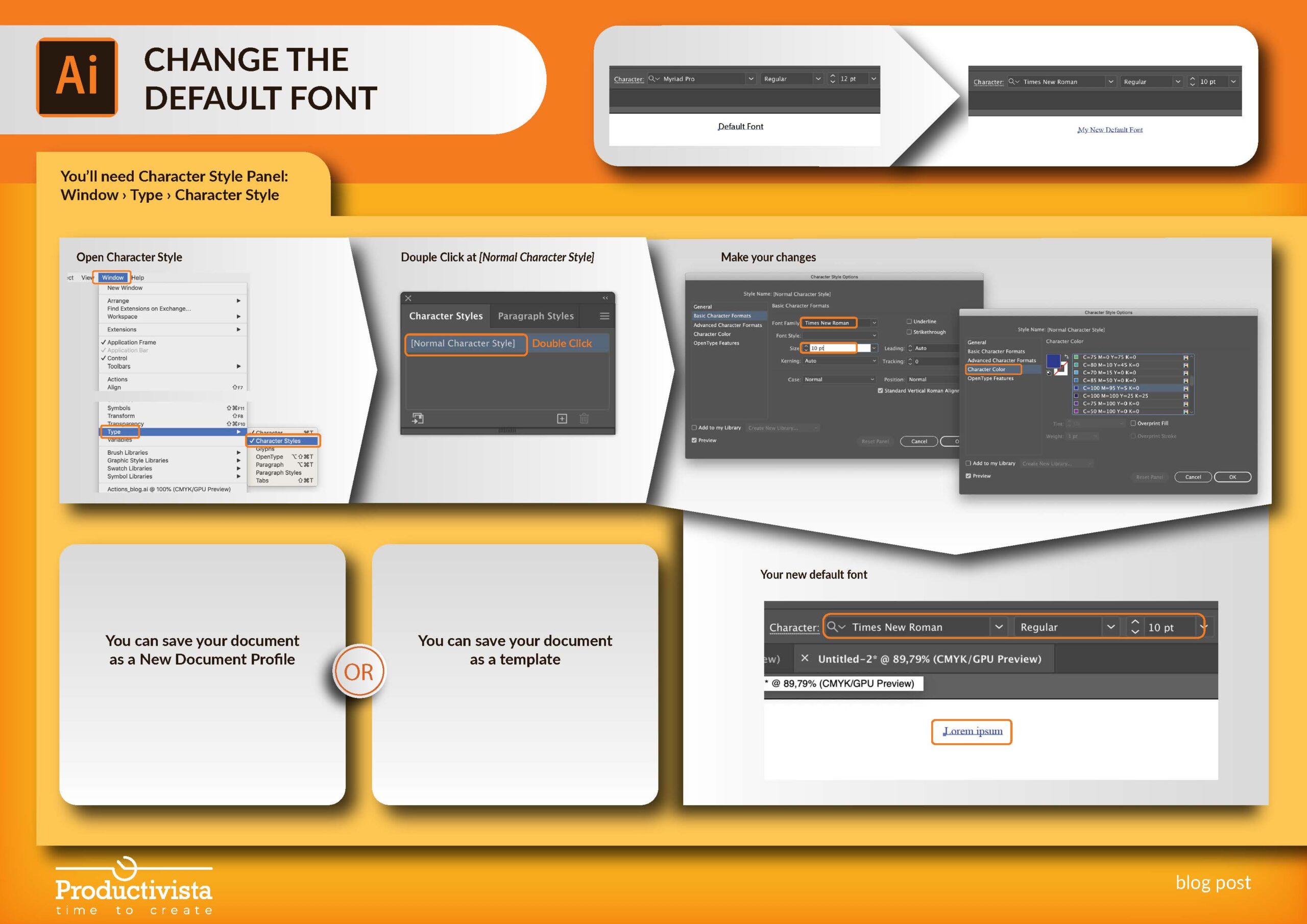 How to change the Default font
Start by opening the Character Style Panel:
Go to Windows, then choose Type from the drop-down menu and choose Character Style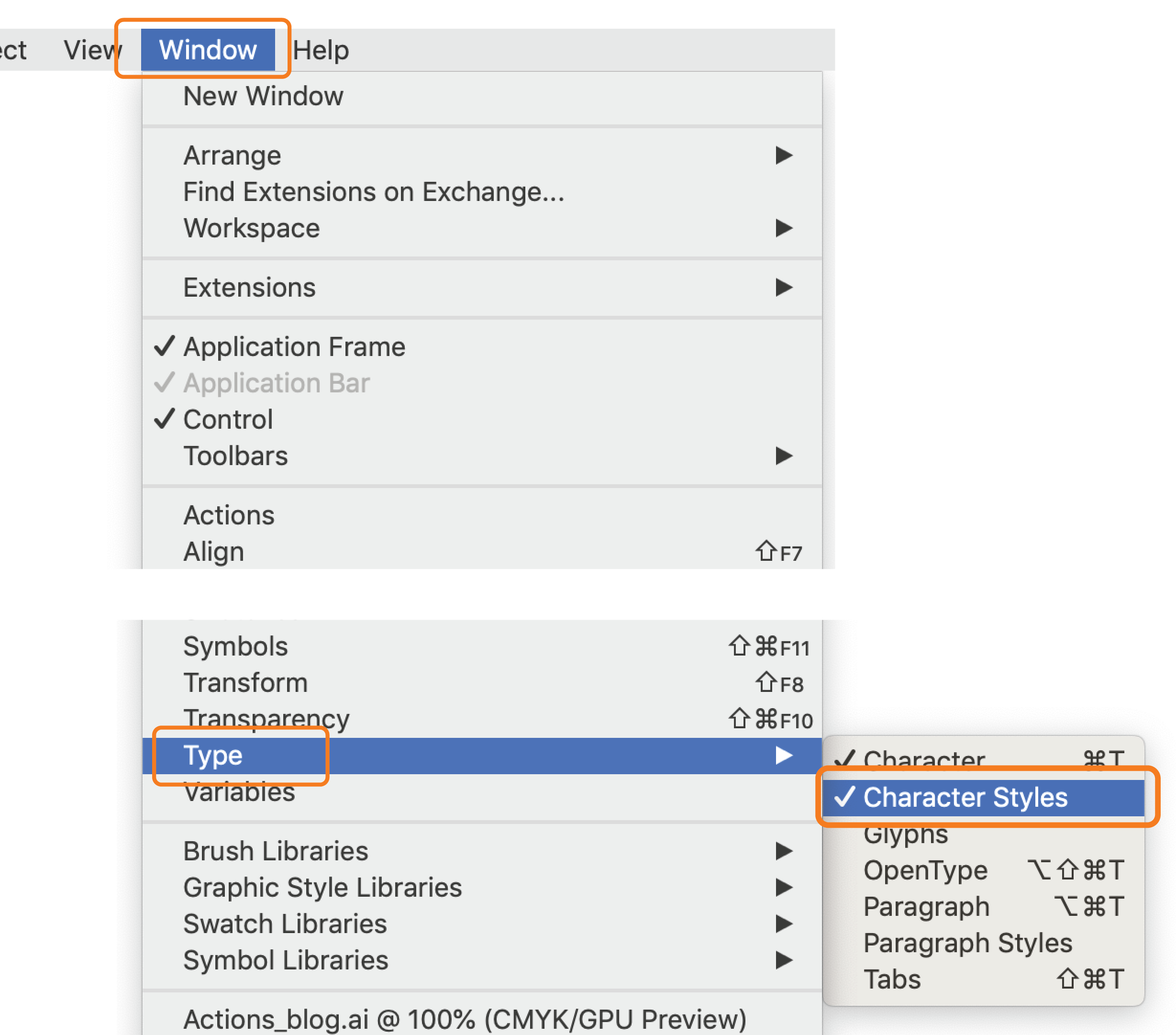 In the Character Styles tab you must double-click on [Normal Character Style]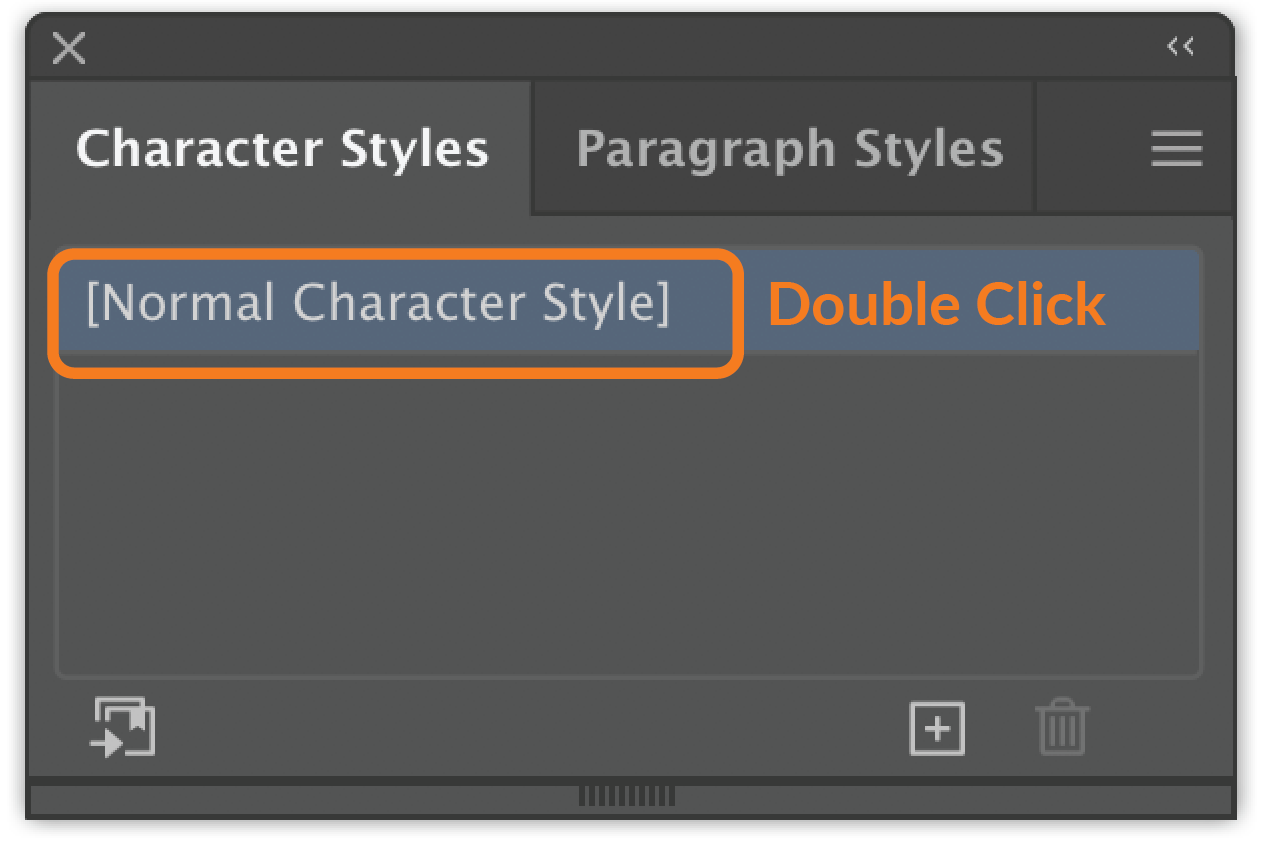 It'll open the Character Style Options. In the picture below you can se the default settings.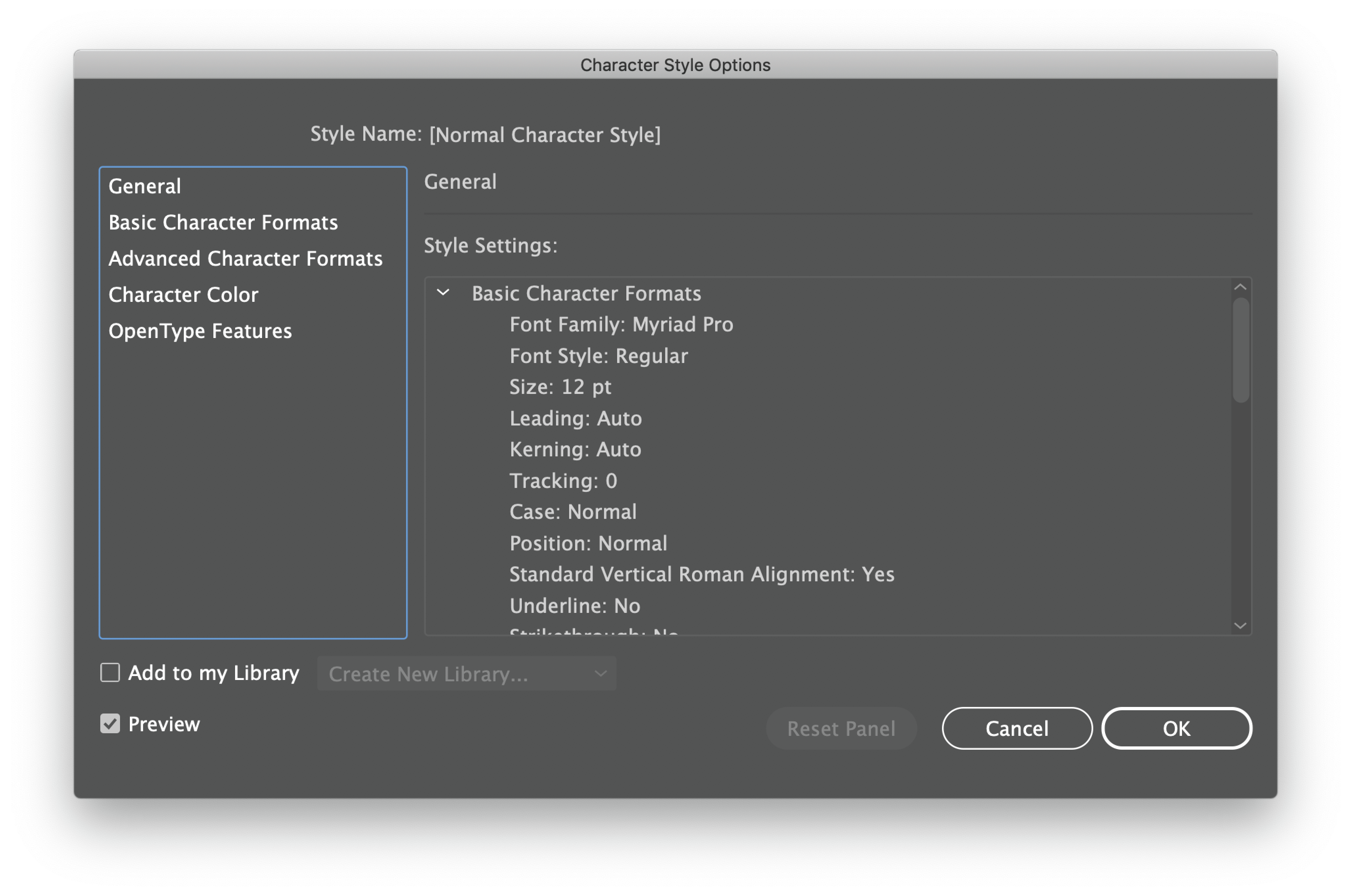 Now you can change it to whatever suits your needs. Here, I changed it to Times New Roman, 10 pt size and also chose another color.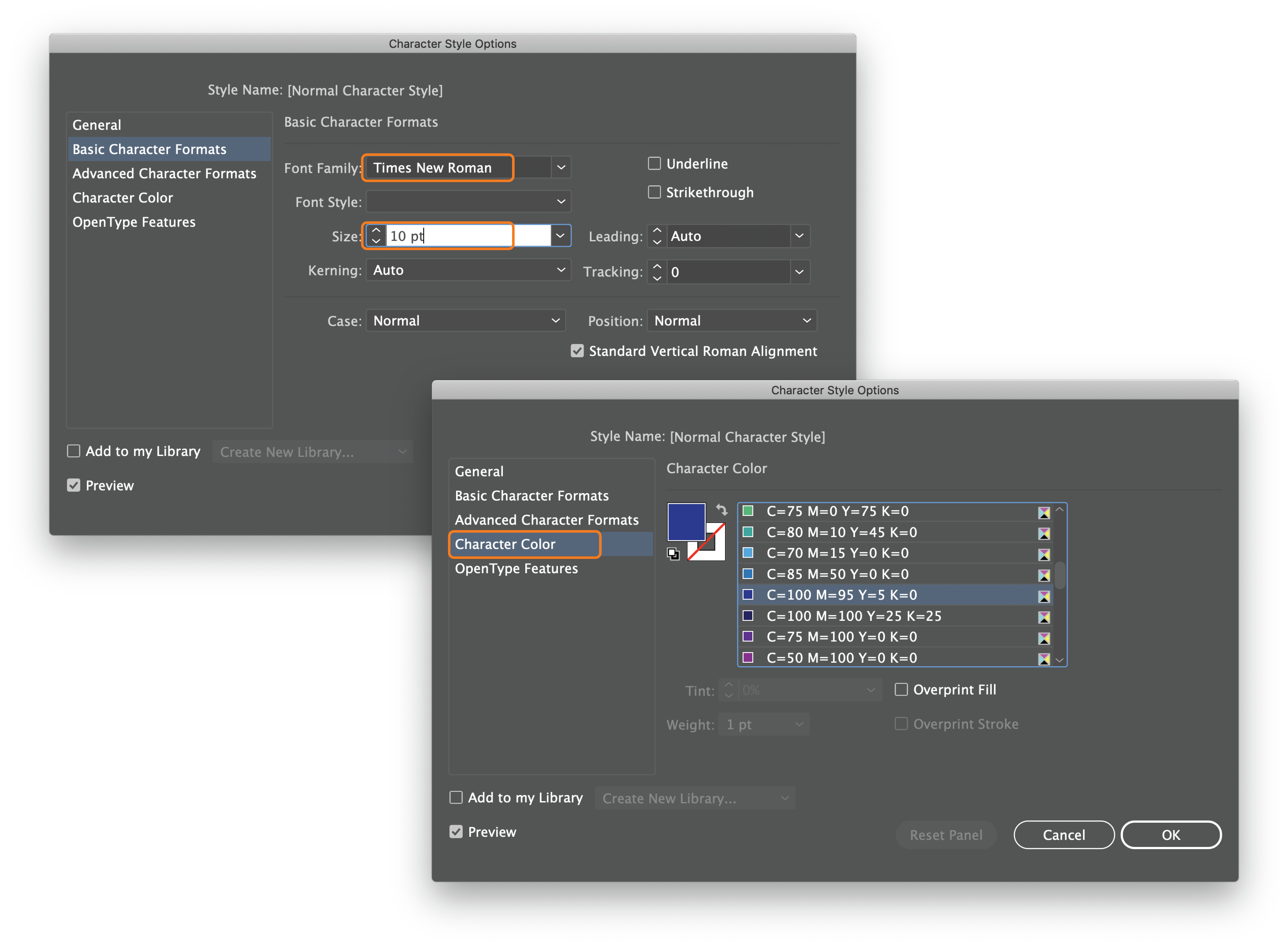 Now, when you begin to type any new text, it will be with the new Default font.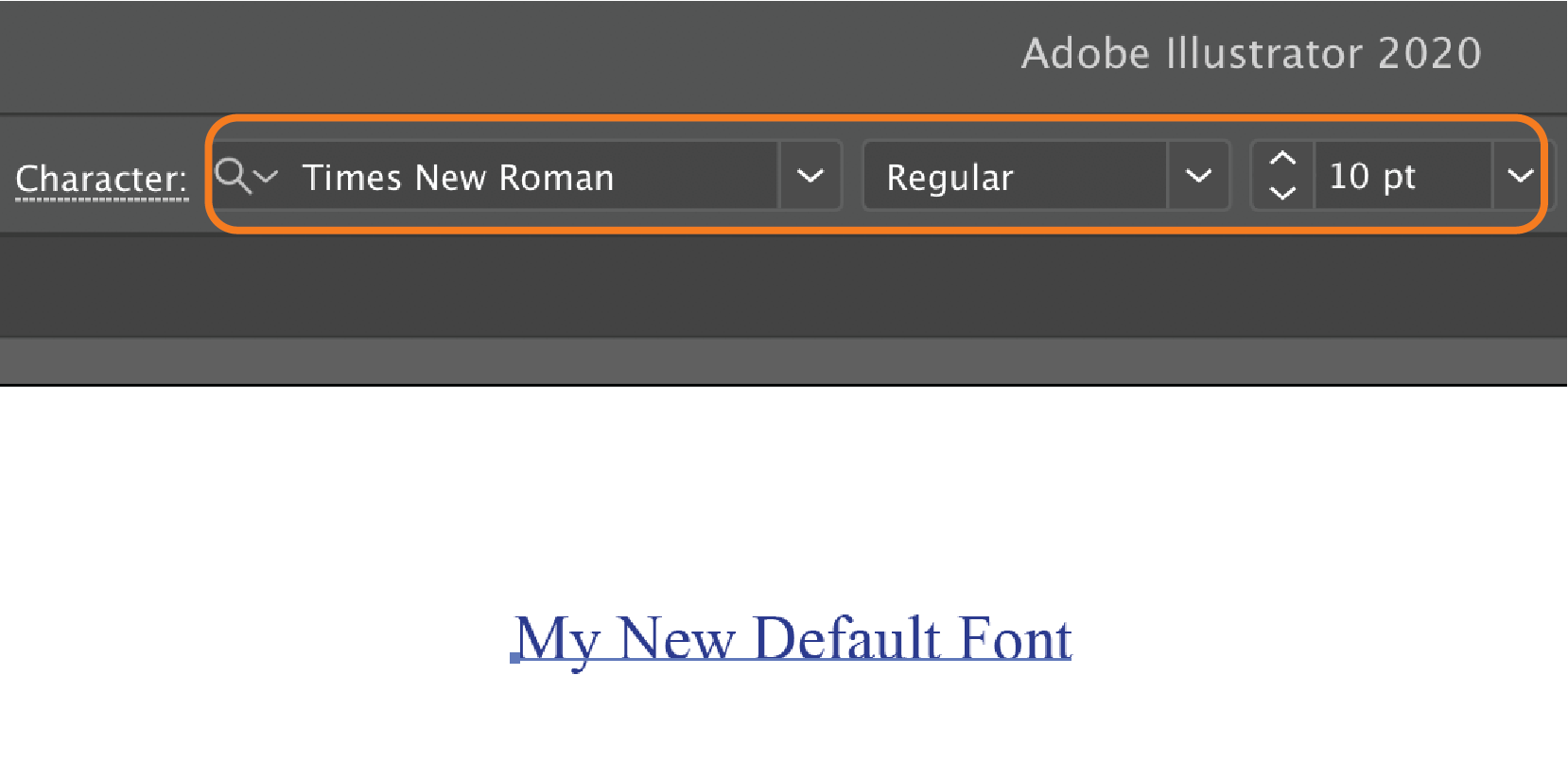 As you can see the procedure to change the Default font is easy and quick and not complicated at all. As I mentioned at the start of this blog you can save the document as a template or as a New Document Profile.
What method to use, will depend on the way you are used to work with your documents. Next time I'll be back with a post about how to create and how to overwrite New Document Profiles. So keep an eye on my blog activity.